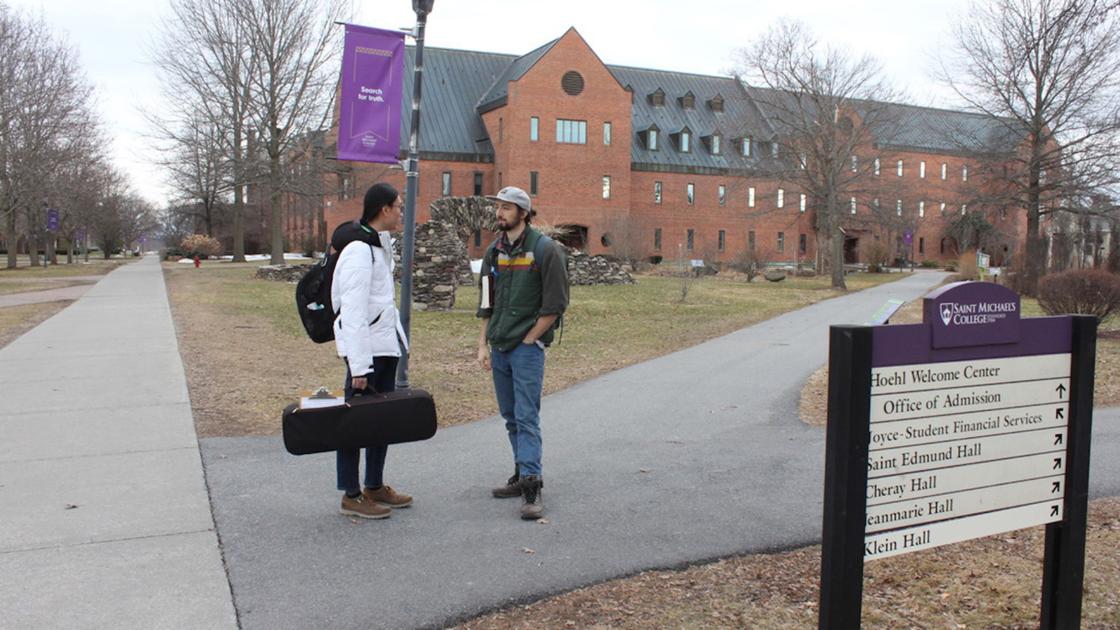 At the end of this month, Colchester's population will increase with the return of about 1,700 Saint Michael's College students.
Even in normal circumstances, the arrival of college students to town causes changes and challenges, but the COVID-19 pandemic might bring a new gravity to this year's move-in.
Here are answers to some of the questions you might have right now.
When are St. Mike's students moving back to campus?
August 29 and 30: New and returning St. Mike's students who are traveling from within Vermont or traveling to Vermont from a non-quarantine county, as identified by the Vermont Agency of Commerce and Community Development, will move in the weekend of Aug. 29-30.
In order for these students to avoid quarantining, students must travel to campus in a private vehicle without making any prolonged stops.
Students coming from a quarantine county are required to quarantine at home for 14 days immediately prior to traveling to Vermont. They too, should then travel to campus in a private vehicle.
First-year and new transfer students who meet all of this criteria will move-in Saturday, Aug. 29. Returning students will move in on Sunday, August 30.
If you're planning on driving around town during move-in weekend, you might want to know when to expect increased traffic:
9 – 10:30 a.m. – students from Vermont

10:30 a.m. – 12 p.m. – students from New Hampshire, Maine and New York

12 p.m. – 1:30 p.m. – students from Massachusetts

1:30 p.m. – 3 pm. – students from all other states
August 15: Students who have to travel to campus via public transportation, including bus or airline, must arrive in Vermont by Aug. 15 in order to quarantine either on campus, or in a local accommodation for 14 days.
How often will students be tested for COVID-19?
On day 7: Students who come from a non-quarantine county, will be tested for COVID-19 seven days after arriving on campus.
After 48-hours: Students who had to quarantine at home before coming back to school, will either take a test immediately before coming to Vermont, or within 48-hours of arriving on campus. They will also be administered a test on day seven.
All students may be tested periodically throughout the semester, even if they don't have any symptoms of COVID-19. Tests will also be administered to those who have symptoms and to those who have had contact with a person who is positive for COVID-19.
What guidelines are being shared with students regarding off-campus interactions?
Students are required to comply with all of the policies and procedures laid out in the Our Shared Community Commitment document that was first shared with students and families July 9.
In the document, students are told their "off campus-activities should follow the same safety guidelines as on-campus," including mask-wearing and maintaining a six-foot social distance when possible.
Additionally, students are being asked to stay away from large gatherings and to keep a list of day-to-day in-person contacts. They are also required to have a mask or facial covering readily available on their person both on-campus or off.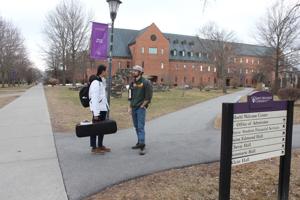 Colchester Sun