For many, this week might have been a tough one — we saw our first significant snowfall of the season, adjusted to Daylight Savings Time and anticipated the results of the presidential election.
But finally, the weekend is here, so clear your mind and take a break from it all by viewing art, supporting local makers or getting some fresh air.
If you take one of our weekend suggestions, send a photo to bhigdon@colchestersun.com. You could be featured in next week's newsletter.
Get stoked for ski season by watching "Future Retro," Warren Miller's 2020 ski film, from the comfort of your own home. For $30, a group of four people will receive 48-hour access to the film, as well as access to red carpet events, coupons, giveaways and more.
The Emile A Guppe Gallery in Jericho, will host an exhibition of Harlad Aksdal's latest works in watercolor and ink starting Nov. 8. The gallery opens at 10 a.m., but visitors can meet the artist from 1-3 p.m. this Sunday. He'll talk about his inspiration and art-making process. Masks and social distancing are required.
Support local BIPOC artists, crafters and farmers this weekend at the first of two BIPOC Community Markets located in the O'Brien Community Center. Tickets are required, but are donation-based, so pay what you can. The next market will be held Nov. 22.
---
Staff Writer Bridget Higdon recommends using this weekend's sunshine to explore one of Chittenden County's many natural areas.
Temperatures are returning to the 60s this weekend with little to no chances of precipitation, so get away from your desk and your screen and spend some time outside.
Take in views of the Winooski River at Macrae Farm Park in Colchester, see the last of the foliage at Charlotte Park and Wildlife Refuge or spot birds at the Green Mountain Audubon Center in Huntington.
I think late fall is maybe the perfect time for hitting the trails. The bugs and heat of summer are gone, and there is very little overgrown vegetation and brush to trudge through. Bare trees provide views of sights you can't see in the spring, and the trails are less wet than during the height of mud season.
The trails at each of these parks are entry-level, with no intense elevation gain. Walk at your own pace and go for as long or as short as you'd like.
As a reminder, it's important to keep a social distance of six feet from other people on the trail. If you have to step to the side to social distance or let someone pass, be sure to "mask up." It's the right thing to do!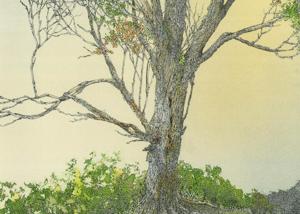 Colchester Sun