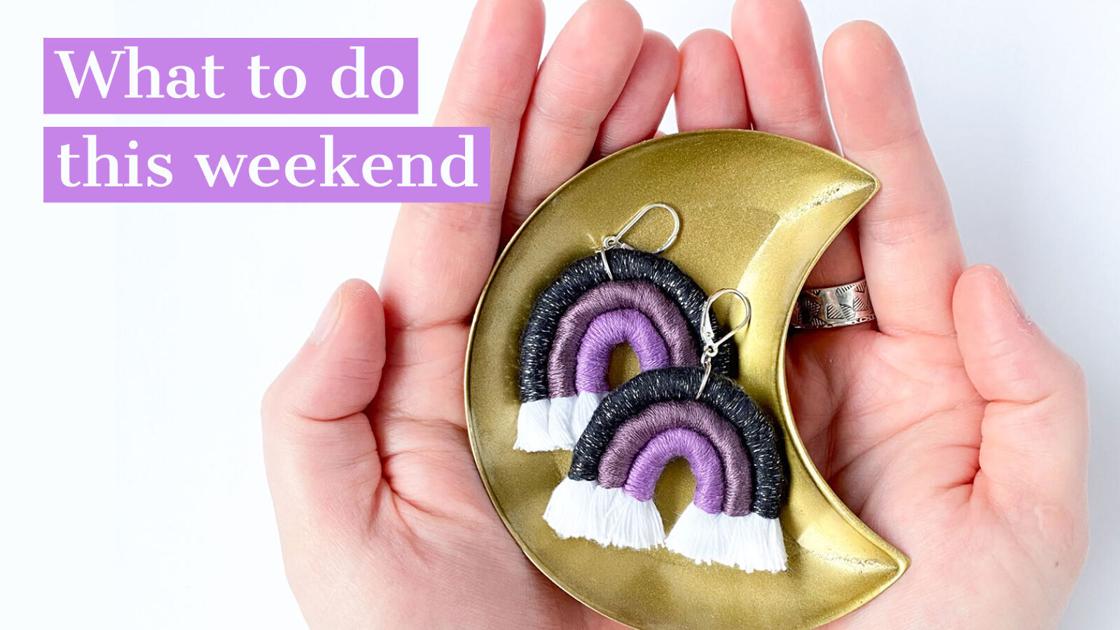 Happy weekend, and happy Chanukah to those celebrating.
With town tree lightings, concerts and markets moving online, it can be hard to find holiday traditions that are unchanged this season. But the holiday memories you make close to home this year, alone or with family, might just become new traditions.
If the rain holds off, get outside this weekend and hike at Niquette Bay State Park in Colchester. Run or bike at Catamount Outdoor Center in Williston.
Visit Maple Street Park in Essex for a spectacular winter lights display, and schedule a virtual visit with Santa through Jan. 4.
Bake some holiday cookies — I'll be making this chocolate crinkles from King Arthur Flour.
And here are a few other ways to make new traditions this weekend:
Missing the holiday craft fairs? Shop over 80 unique Vermont artists from the comfort of your home this weekend. Instead of canceling this year's show, organizer Nikki Laxar decided to get creative and figure out a way to make these artisans more visible in a virtual world. Head to womensfestivalofcrafts.com for direct links to all of this year's vendors. Shopping is available until Dec. 18.
Presented by Northern Stage of White River Junction for on-demand streaming, the 1946 classic film has been reimagined as a 1940s radio broadcast. Circle up the entire family in the living room and listen online, through Jan. 3. Ticket purchase is required.
Stay cozy in your pajamas a little later on Saturday morning as you join Vermont author Liza Woodruff, the writer and illustrator of several children's books, on Zoom to listen to her read her latest book, Once Upon a Winter Day. This story time is free, but Phoenix Books is also selling signed editions of the book through its website.
Menorah Car Parade, 3:30 p.m., Sunday, Dec. 13 — Burlington
Celebrate Chanukah by joining Chabad Burlington to spread light, music and cheer in a festive parade from the comfort of your own car. Reserve an LED window menorah, shine-a-light flag or car magnet by emailing draizy@chabadvt.org.
In its first virtual exhibition, The Walt Disney Family Museum in San Francisco showcases art created by people of all ages and locations. Art in the exhibition answers the prompt: what is your vision for the future? From the hundreds of pieces submitted, 120 were selected and are displayed in a 3D-rendering of the Diane Disney Miller Exhibition Hall. See it all from home for free this weekend.