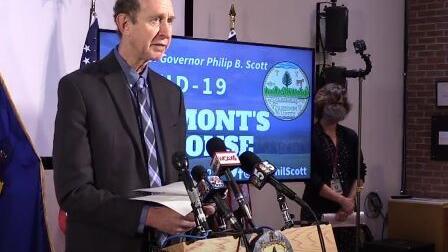 MONTEPLIER — It's been nearly a month and a half, but Vermont's long period without a death from COVID-19 has come to an end, Health Commissioner Dr. Mark Levine announced Thursday.
Citing the need to protect the individual's privacy, Levine said no information about the person or the circumstances of their passing will be made public.
"We at the Health Department express our deepest condolences to the patients' loved ones, friends and family," Levine said in a statement.
The department is engaged in tracing the person's contacts, he said.
"We have been uniquely fortunate to have been spared such a loss for many weeks. And we are maintaining a relatively low rate of new positive cases. This has been made possible by the cooperation and sacrifices Vermonters have made to protect themselves and others from this coronavirus," Levine said.
"However, while we are hopeful that together, our efforts will keep us from experiencing more illness and deaths in the future, we must be prepared for the fact that the virus is not going away anytime soon. I ask everyone in Vermont to join me in honoring this latest loss by recommitting to doing everything we can to keep each other safe and prevent further spread of this virus," he concluded.
The state also announced one new case on Thursday, bringing Vermont's total to 1,407 cases with 57 deaths. One person was hospitalized with COVID-19.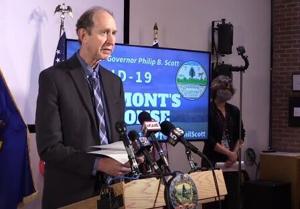 Colchester Sun