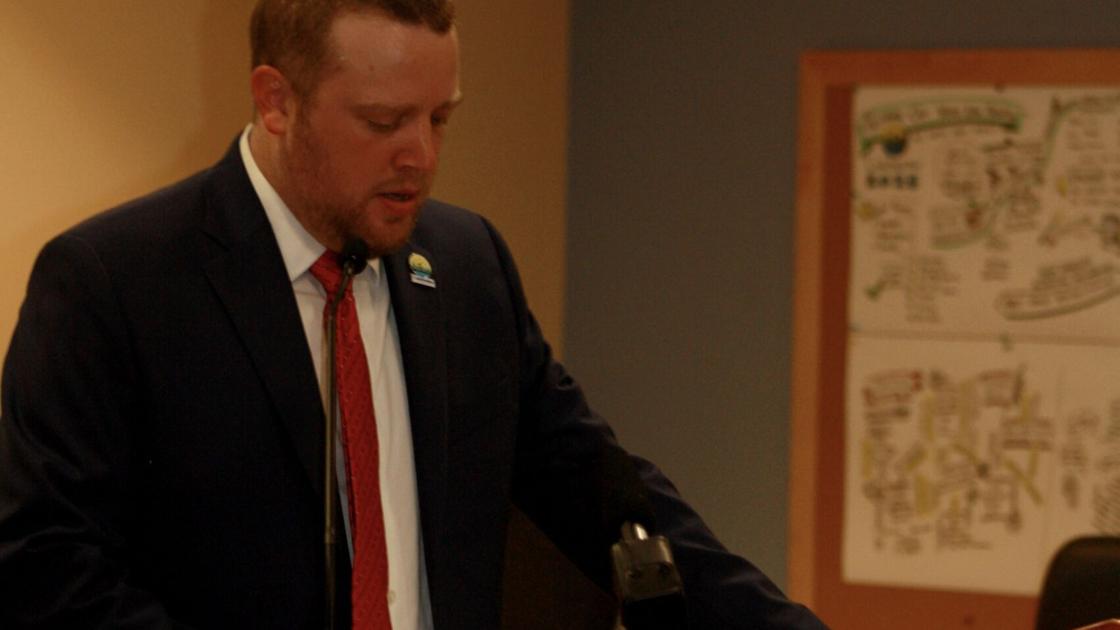 Near the end of the Aug. 4 selectboard meeting, Chair Jeffery Bartley announced he would resign from the board effective Aug. 26.
Bartley said he and his family will be moving to Fairfax in the coming months and will therefore no longer meet the residency requirement needed to serve on the Colchester selectboard.
"Unfortunately, the economics of Chittenden County and the prospects of being a first-time home-buyer have its challenges," he said. "Ashley and I have been on the hunt for a year now for a home in Colchester, but the barriers remain too high. Thus, we expanded our search outside the county and are happy to share we found a new home — a new construction with lots of land for George and our dog Duke to explore, in Fairfax."
Bartley was elected to the board seven years ago and was inspired to run after working on the campaign of fellow board member Tom Mulcahy. In May 2019, Bartley was elected chairman of the board, following the long tenure of Nadine Scibek.
"It seems like just yesterday I was approached and asked to help Mr. Mulcahy run for selectboard in 2013," he said. "Little did I know that the successes of that campaign would light a fire under me to serve myself."
Bartley, who is also the sales and marketing director for the Champlain Valley Expo, has seen Colchester through many recent changes, including a major rebranding, the consolidation of the town's fire departments, the creation of a stormwater utility and the design of an upcoming community center.
"In seven short years, I am proud of the accomplishments this board has made as a team," Bartley said during his announcement.
Bartley chose to make the announcement early in so that a replacement can be found sooner rather than later. He said with a budget process to go through and an economic crisis to deal with, the board will need to be secure and intact.
He became emotional during the announcement, and said afterwards that it had been harder to make than he thought it would be. Bartley will especially miss his fellow board members, whom he has gotten to know not only professionally, but personally as well.
"I have forged lasting friendships and made life-long memories to reflect on," he said. "I want to thank the residents of Colchester for putting their faith in me as one of five representatives on this board. It's been truly an honor."

Colchester Sun