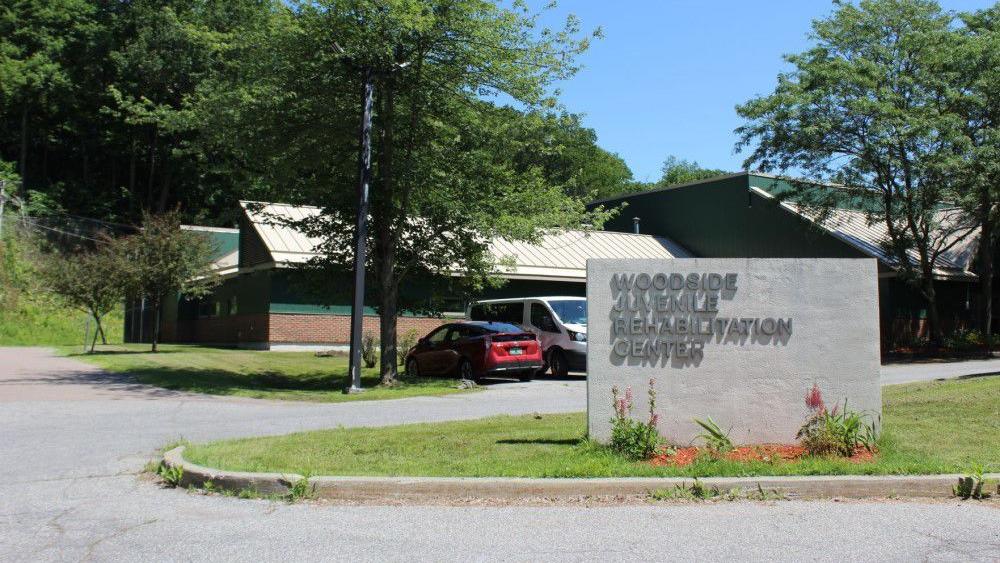 A recent filing in federal court is alleging the state's Department of Children and Families (DCF) violated an early 2020 settlement agreement calling for improved conditions at Vermont's only juvenile detention center.
According to an early July filing from Disability Rights Vermont (DRVT), several use of force incidents have raised doubts about the state's adherence to a settlement agreement with DRVT to improve conditions for youth at the Woodside Juvenile Rehabilitation Center in Essex.
The filing also raised concerns with youths' ability to air grievances over their treatment from staff and with the reported removal of the facility's interim director without plans for a replacement.
In light of doubts cast on their agreement with DCF, DRVT is now calling for "additional oversight, extension of that oversight, and other remedies directed at preventing ongoing and imminent Constitutional and statutory violations against youth with disabilities detained at Woodside."
In April, the state and DRVT announced the two had settled on a lawsuit brought by DRVT over conditions at Woodside, with the state agreeing to improving its policies for intake, screening and clinical crisis services, as well as its protocols for emergencies and de-escalation trainings.
The settlement agreement also called for additional oversight of the facility through periodic reviews, as well as the renovation of a facility wing for counseling space and the guarantee any director for Woodside would be a doctorate-level psychologist or a medical doctor with mental health experience.
DRVT had initially brought the suit against the state and DCF in 2019, alleging Woodside's restraint and isolation practices were unconstitutional and citing several graphic instances where staff restrained and isolated children that inspired comparisons to prison-like conditions.
A federal judge presiding over the case initially sided with DRVT that August, issuing an injunction calling for DCF to change its policies regarding restraint and isolation practices at Woodside.
According to DRVT's early July filing in court, a Department of Disabilities, Aging and Independent Living (DAIL) review of emergency interventions in the facility found three use of force incidents in April and further review found other "significant incidents" occurred within Woodside in June.
In their filing, DRVT said DAIL found "at least one violation of the relevant policies, relating to designating leadership, a crucial aspect to actually doing the work correctly, in each incident reviewed."
DRVT alleges that video footage of an incident in June, meanwhile, "confirms that the same, or even more dangerous, pain-inflicting maneuvers that existed prior to this litigation were used again" despite previous court orders regarding the use of force within Woodside.
While attempts from the Sun Friday to reach out to DCF for comments have fallen through as of press time, a VTDigger article on DRVT's latest filing over Woodside quoted DCF commissioner Sean Brown as saying the department was aware of the incident in June cited in DRVT's filing.
"We're concerned about what occurred," Brown told the Montpelier-based media outlet.
Brown also told the media outlet that DCF was planning a formal response in court and confirmed that Woodside's interim director had been placed on administrative leave for reasons the commissioner would not clarify further, saying it was a "personnel matter."
In their recent filing, DRVT was critical of the interim director's removal, writing that it left Woodside "without strong leadership that can enforce the change of culture required to overcome years of misconduct on the part of staff."
Their filing also took issue with a feedback system that required youth to hand their grievances regarding staff to members of Woodside's staff before being presented to supervisors, rather than a prior method that reportedly saw grievances deposited in a secure box only supervisors could access.
The change, according to DRVT, would be "chilling" for youth in the Woodside facility.
Woodside is the state's only locked juvenile mental health facility, serving youth "requiring significant treatment intervention" and those who "exhibit harmful behaviors toward themselves and others," according to DCF's website.
The facility is also the state's only juvenile detention center.
Woodside's population has continued to dwindle in recent years, spurring increasingly vocal calls for its eventual closure, including a proposal from Gov. Phil Scott's administration to shutter the facility and transition its programming to a private provider who could take Woodside's place.
As of July, that plan appears to have stalled.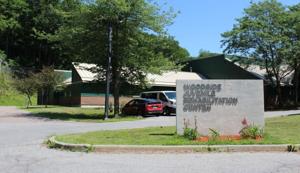 Colchester Sun