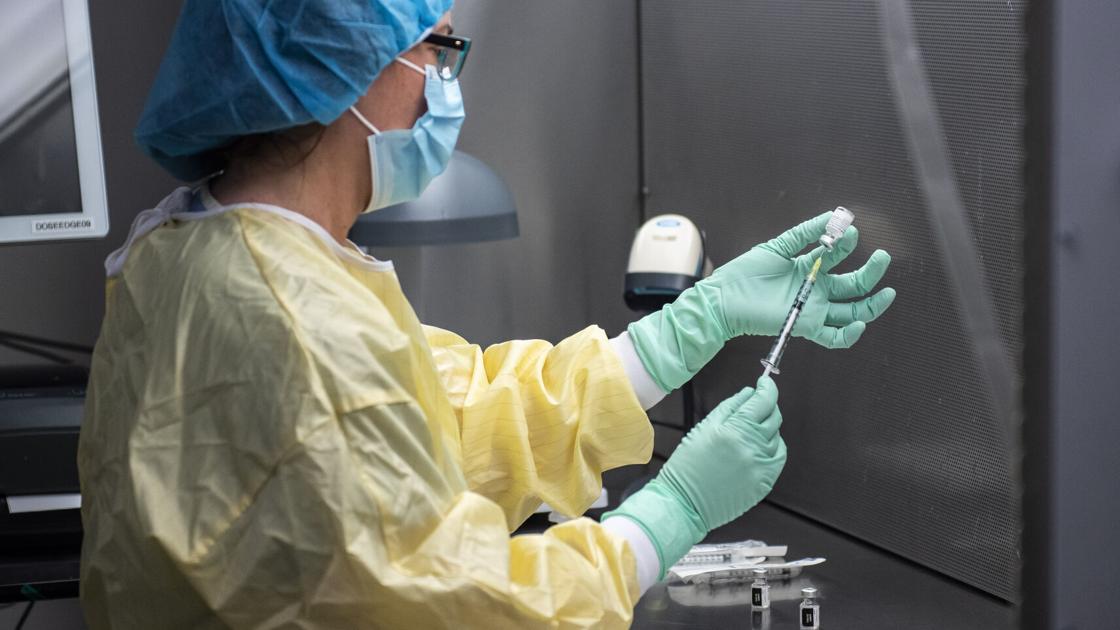 BURLINGTON — Vaccines for COVID-19 started arriving in Vermont earlier this week and were quickly administered to frontline health care workers.
However, with the state set to only receive 5,850 doses per week through December, it will be a while before everyone who wants one gets a vaccine.
"It will be many months before we receive enough for everyone," said Gov. Phil Scott.
Among the first to receive doses this week were health care workers and first responders, as part of the first phase of rolling out the vaccine. The Centers for Disease Control and Prevention, the Vermont COVID-19 advisory committees and the UVM Health Network are prioritizing who else will be included in phase one, such as residents and staff at long-term care facilities. The general public is expected to get access to it following the first phase, although a risk identification path will also be used to determine who the vaccine is available to first.
While there will be no cost for the actual doses, health care providers may charge an administrative fee. But another hypothetical cost was posed to Vermonters relating to the vaccine:
How much would you pay to jump to the front of the line?
MyBioSource, a biotechnological products distribution company, recently conducted a survey asking that question. The results showed that on average Americans would be willing to take $460 out of their savings to get vaccinated ahead of everyone else.
Vermonters were below that average, willing to pay $331 to jump the queue.
Oklahoma ranked the highest in the country, residents there saying they'd spend $936, while South Dakota sat at the bottom at $279.