MONTPELIER – In an executive order issued Friday, Gov. Phil Scott outlined his administration's goals for police reforms relating to police departments' use of force, data collection and other reforms.
The order outlines several more immediate measures sought by the administration and two policy changes regarding departments' use of force and limitations on surveillance technology.
Alongside the order, Scott also offered three proposals for the Vermont legislature, including a universal police misconduct reporting portal, community oversight initiatives and a mandate for investigating any use of lethal force or death in police custody.
According to Scott, work toward the initiatives outlined under Scott's executive order predated the recent wave of Black Lives Matter protests following the killing of George Floyd by police in Minneapolis, but ongoing protest prompted more immediate action.
"The murder of George Floyd in Minneapolis this spring, and tragedies that have followed, make it clear we need even more urgent action," Scott wrote in a statement. "It's not enough just to say that Black lives matter."
Floyd, an unarmed Black man, died in police custody in late May after an officer from the Minneapolis police department pressed his knee into Floyd's neck for nearly nine minutes.
Under Scott's executive order, members of the administration have been charged with:
Engaging with members of the community, particularly those historically marginalized or affected by policing, as Vermont continues developing "best policing practices";
Working with community representatives and other organizations to develop better hiring, training and recruitment practices;
Prioritizing the adoption of standardized reporting for police use of force, traffic stops, arrests, mental health and "other related topics," with the understanding that data would be made more immediately available to the public;
Developing a statewide policy for activating and deactivating body cameras, privacy concerns and the release of police body camera footage, as well as an assessing of law enforcement agencies' current "scope of need" for body cameras;
Developing a model use of force policy in consultation with community representative and other organizations outlining when use of force is allowed and specifically addressing the use of "military-style equipment" by police;
Coordinating updated training schedules and methods for each of Vermont's police departments; and
Developing a model for investigating police misconduct that supports transparency and complainant privacy while guaranteeing "swift" and "consistent" investigations and community oversight.
Scott's executive order also calls for the use of updated surveillance technologies to be limited to only what's explicitly outlined under state law and for the adoption of a model use of force policy to be connected to state funding and training access.
Friday's order also came with several proposals for Vermont's legislature, including the establishment of a portal for reporting police misconduct and a mandate that all deaths in police custody and uses of lethal force be investigated by state police and reviewed by the attorney general and a state's attorney.
The Scott administration also, in Friday's order, called for the recommendation of a model for citizen oversight of local police departments.
"With this executive action, we are taking concrete steps to advance necessary reforms and modernization efforts and help ensure equity and justice for all," Scott said, "and this work will continue because we know there is more to do."
Vermont's public safety commissioner Michael Schirling said his department, which oversees, among other agencies, the Vermont State Police, would "remain committed to advancing these significant, important initiatives swiftly" while continuing engagement with local communities and policymakers.
"This conversation, and these actions and proposals, will result in the delivery of law enforcement services across the state in a more uniform, fair and just manner," Schirling wrote in a statement.
Protests have been ongoing both nationally and in Vermont in response to both Floyd's death in police custody and other instances of police brutality since May.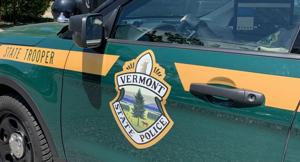 Colchester Sun