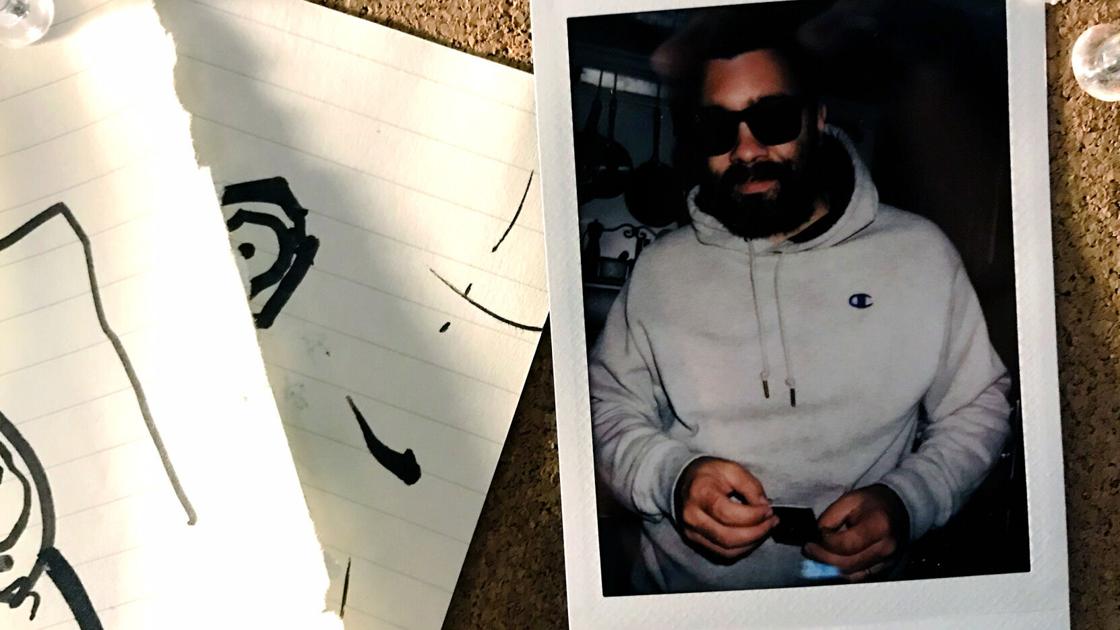 COLCHESTER — Will Andrews, a Colchester musician and a Winooski educator, is the cool teacher you wish you had in high school.
In between taking care of his two kids, gigging with his band and spending long days in the classroom, he still finds time to produce what he calls "electro dad pop" from his small home studio.
Later this fall, Andrews will unveil his latest album "Goodnow," which he produces and performs under the stage name "Willverine." He released the album's first single, "Hope It All," Sept. 11 and plans to release a new song from the album every two or three weeks, before releasing the entire work in early November.
"This album has become way better than any of the stuff I've done before," he said. "I'm super proud of it."
And those words are significant, given that almost everything in his musical catalog — which spans almost two decades — has received a good review.
Andrews has been part of the Burlington music scene since the early 2000s, when he began gigging with Japhy Ryder, a jazz/rock ensemble he and three friends started while attending Saint Michael's College.
Casey Rea, who reviewed the group's self-titled debut album for Seven Days in 2006, said Japhy Ryder "might one day be untouchable."
The band has since become a well-known local music force, performing consistently at the Burlington Discover Jazz Festival and across the eastern U.S.
While Andrews continues to perform with Japhy Ryder, he also struck out on his own five years ago, as a solo act.
"Music has been a part of my life for a really long time, but now I'm interested in creating something that's been completely led, designed, written and recorded all by me."
Andrews first picked up the trumpet in elementary school and credits his father with introducing him to some of the instrument's greatest players.
"Growing up, my dad listened to tons of music, all the time," he said. "I just remember him listening to a lot of Lee Morgan, Clifford Brown and Miles Davis and something about their trumpet playing just being 'cool.' There was this cool aspect to it."
Andrews recalls that his parents didn't allow him to play his Game Boy until he had practiced the trumpet for 30 minutes. That practice paid off, when in sixth grade he was selected to be part of the eighth grade jazz band.
"That was really the kicker," he said. "Whispers about me were going around, and that was the moment when I realized I was good."
As he got older, Andrews became interested in how electronic, pop and traditional instrumentation could come together to create new sound. Musical acts like Beck and Gorillaz were early examples for him of this innovation, and they became inspiration for his work as Willverine.
"I'd say the genre is trumpet-infused dad pop," he said. "I've never heard someone describe their music that way, so that's what I'm going for."
Andrews was humble when he said although he's the lead creative director behind Willverine's music, sometimes he has to ask for help.
"I've realized my strengths and my weaknesses and so one of the unique things I do is I reach out to my fellow musicians and artists that I am friends with and have them do that stuff that I can't do," he said.
Friends and fellow musicians contribute singing, live drums and bass guitar to "Goodnow." Francesca Blanchard, a Burlington-based singer-songwriter, contributes vocals on the first single, "Hope It All."
Andrews, who has lived in Colchester for the last 10 years, has been a teacher in the Winooski School District since 2006. In the last 14 years, he's taught various subjects, but is now the director of the iLab, a personalized learning and proficiency-based classroom that he says is more important than ever.
"Having those personalized learning skills has been pretty awesome for lots of students to access," he said. "The Laker Learning Lab at Colchester High School was designed after my work in Winooski."
The innovation and creative-thinking Andrews applies to designing programming for his students is the same he uses for his own work. In his home studio, he's not only cranking out a new album, but expanding his musical repertoire — with tunes for podcasts, websites and television.
Andrews said it's important for him to not just be a one-trick pony, but to become known more broadly for various skills and talents.
"I'm working to become known a little more nationally, all while still being able to bring my kids to school," he said.
"Goodnow," Andrews' new album will be made available on all streaming platforms, including Spotify, Apple Music and Soundcloud.
Watch him perform "Wrote a note," a song from his 2016 album, "Show up Late," live in his kitchen:
[embedded content]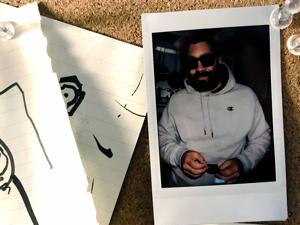 Colchester Sun